New Customer Flow - WordPress
Welcome to iPage! Let's bring your passion to life! We've outlined the steps to get your online presence started using WordPress. 
Choose WordPress
WordPress is a widely used open-source Content Management System (CMS) that is recommended for advanced users. It provides flexibility for maximum website design customization. 
If you are comfortable using WordPress, log in to your
Domains Dashboard
, click on
WordPress
in the left pane, then
Get Started.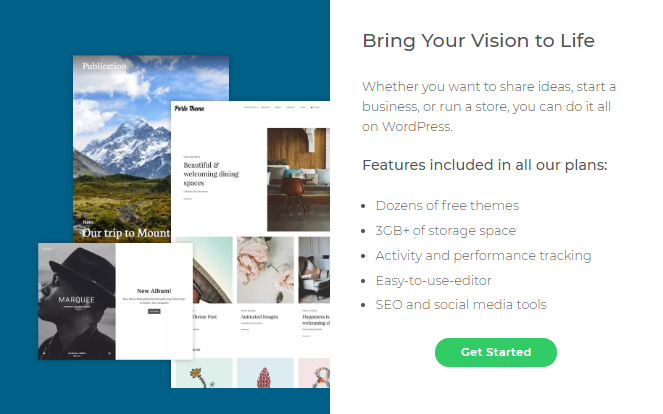 Create a beautiful website, fast
Get your website published in three easy steps.
Step 1:
Build your brand
Step 2:
Adding Plugins
Step 3:
Time to publish
Build your brand
Building a clear brand helps your website communicate, retain and gain more visitors. Check out a few designs and content tips by clicking on the
"Get design tips"
and
"Get content tips"
buttons.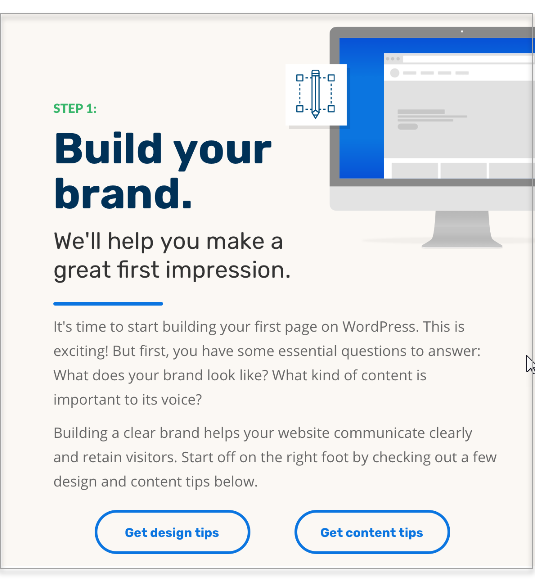 Adding Plugins
Plugins are these little digital tools that extend the functionality or add new features to your WordPress website. Check out our list of top plugin options to help you decide which plugins to choose. 
Click on the
Top Plugins
button.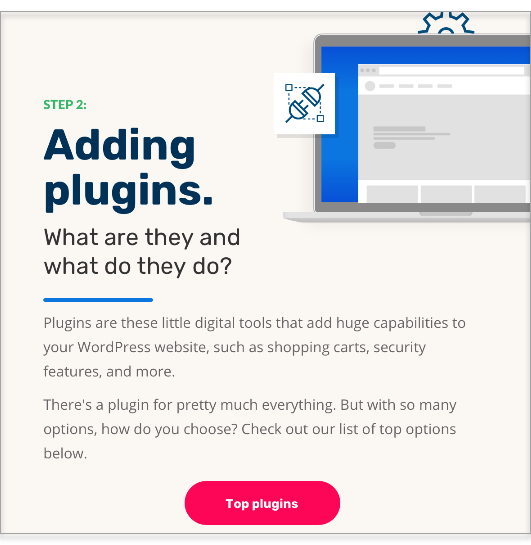 Time to publish
You're now one step away from making an online presence! Click on the
Publish my site
button to go live!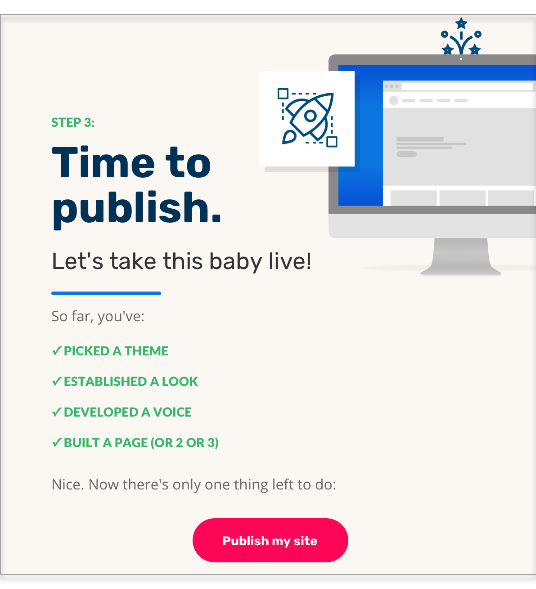 You can always make updates after the site is published.
Site UpKeep
Keep your visitors interested by adding something new to your site. It is also good to refresh your content every few months for SEO purposes. 
Here are a few ideas to keep your site fresh and welcoming:
Start a blog
Post helpful opinions and observations about your industry.
Add new photos
Photos add that personal touch that your customers like to see.
Tout a sale
Let the world know when you have something special going on.
View Analytics
Let your site's performance metrics guide your next steps. Click on the
View Analytics
button to check your reports.
Your site analytics can tell you:
How many people visit your site
The amount of time people spend on your site
Which pages are most popular
The number of clicks on your buttons and links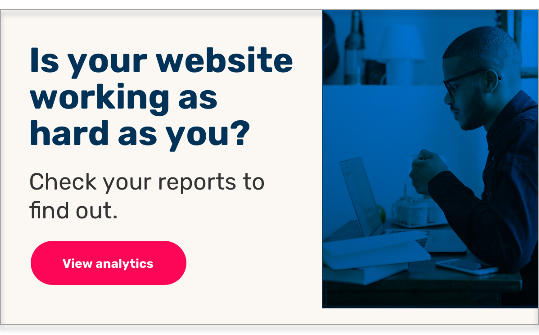 Site Backup
With Website Backup & Restore, you can:
Make automatic copies of your site and database every night
Download backups as .zip files for up to 14 days
Restores websites and databases in one click
Get started with Website Backup & Restore by clicking on the
Backup my site
button.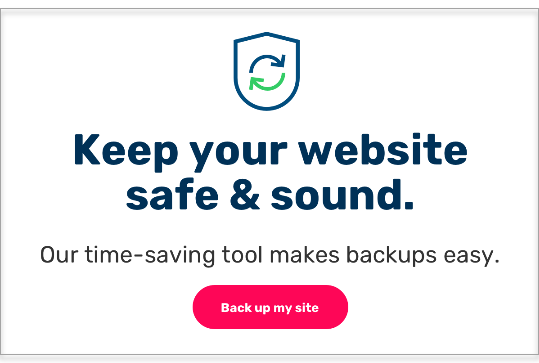 WP Live
Have WordPress questions?
Connect with a WordPress guru and get answers to all your inquiries fast. It's like having your very own WordPress tutor just a call or click away!
Our WordPress experts can help walk you through:
Website fixes
Security best practices
Site traffic insights
Online store creation
And more…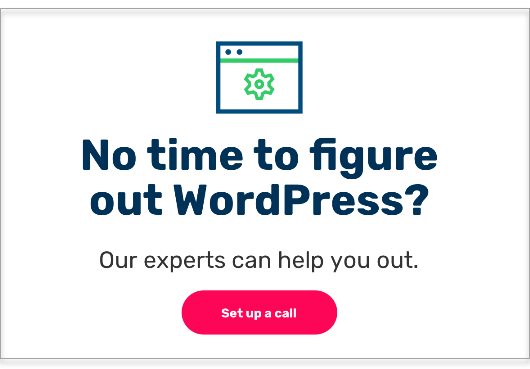 Get connected with an expert by clicking on the
Setup a call
button.